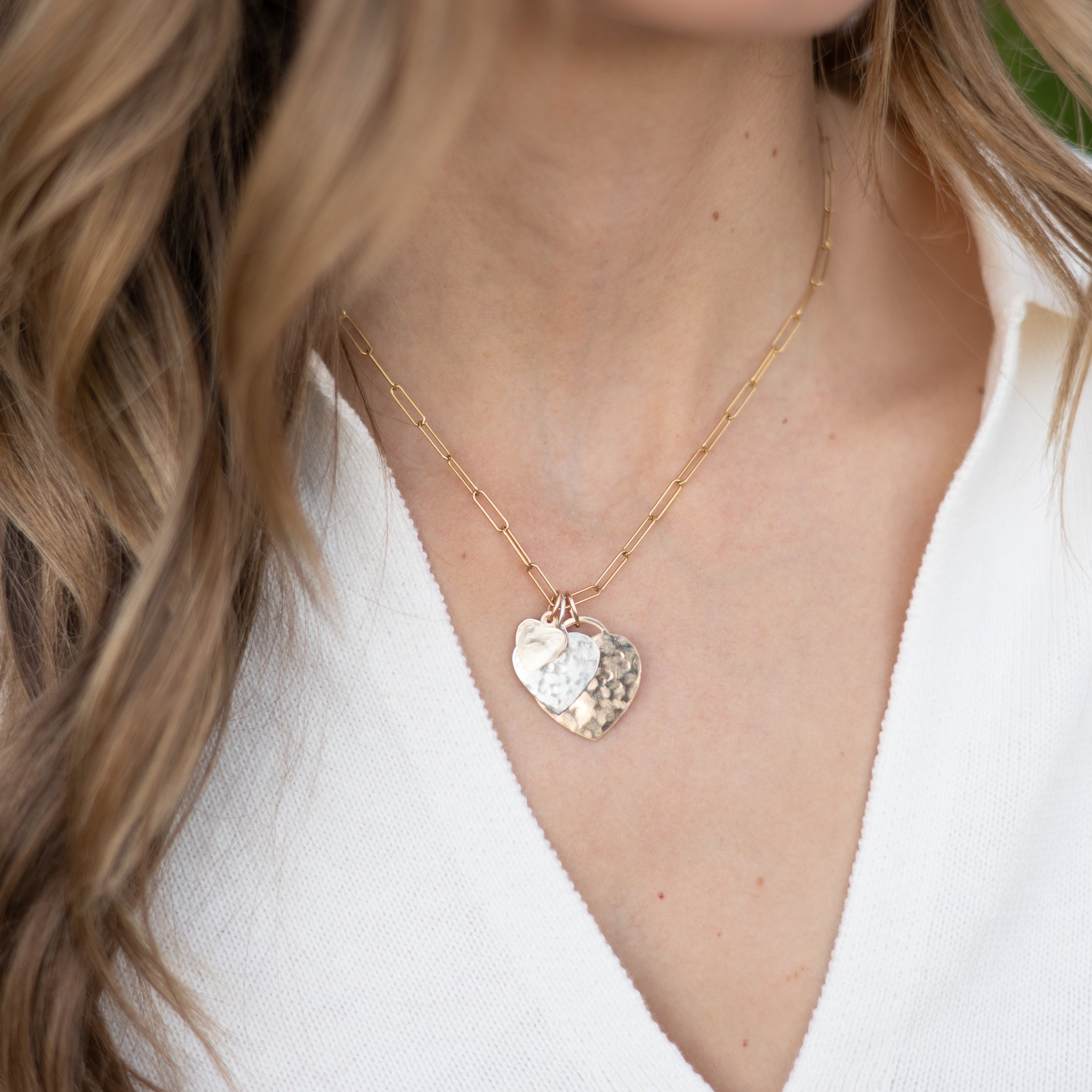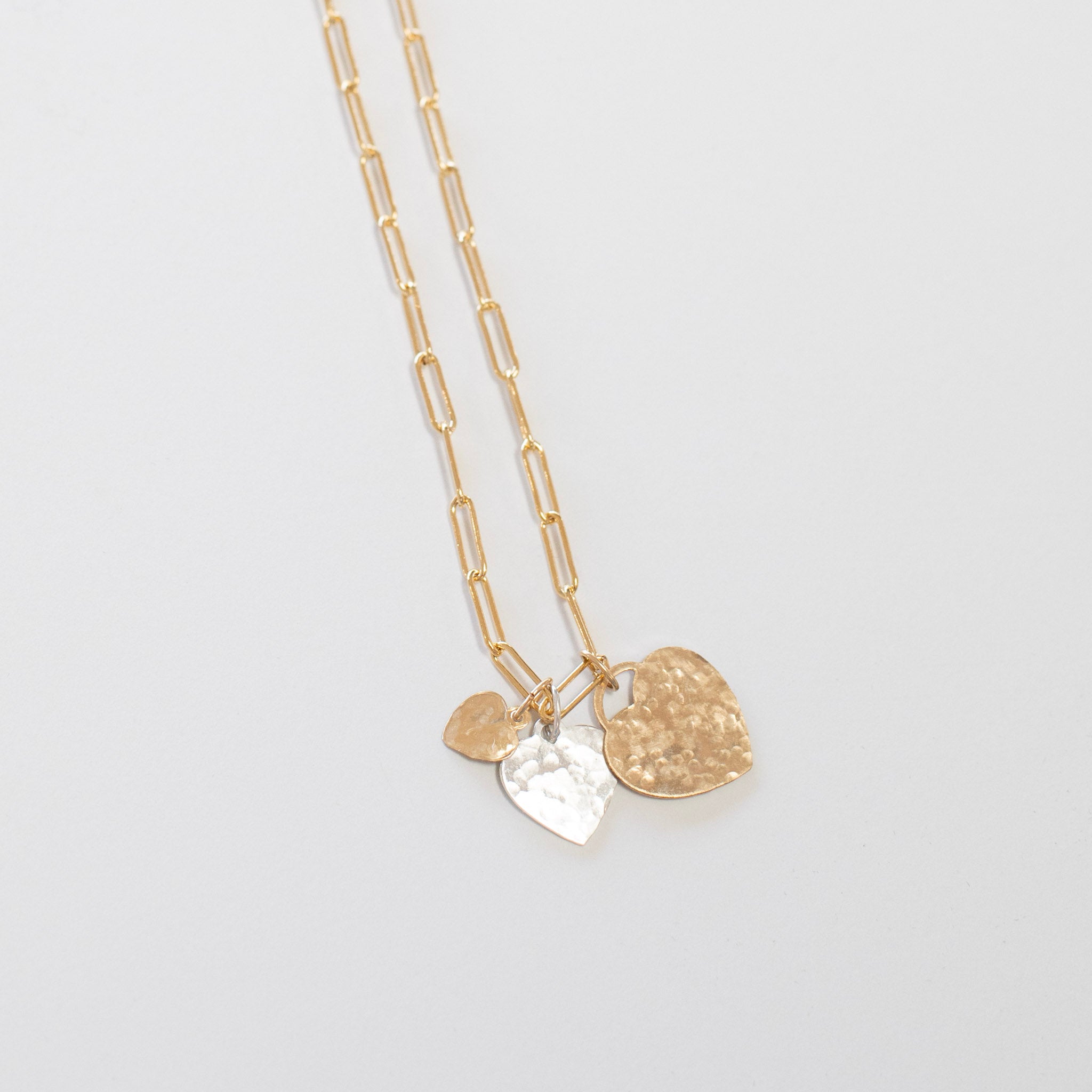 14k Gold Filled Trio Heart Charm Necklace
All you need is love and this necklace!  We've paired our best paperclip chain with 3 hand hammered hearts.  
Set includes: 14k gold filled medium paper clip chain with 3 hearts made from 14k gold filled or sterling silver.
Necklace measures 16 or 18 inches with adjustable clasp.
Charms are removable.
Wear the trifecta together or each heart on it's own.
Our designs are made with care & quality in Phoenix Arizona. They are build to last and be enjoyed for years. Wear them, live in them, love them and repeat! Each piece is covered with a 6 month workmanship warranty.
• For best results always store sterling silver and 14K Gold filled designs in an air-tight container.
• Clean 14K Gold Fill jewelry with warm soap and water or jewelry cleaner.
• If sterling tarnishes use a polishing cloth or dip to clean.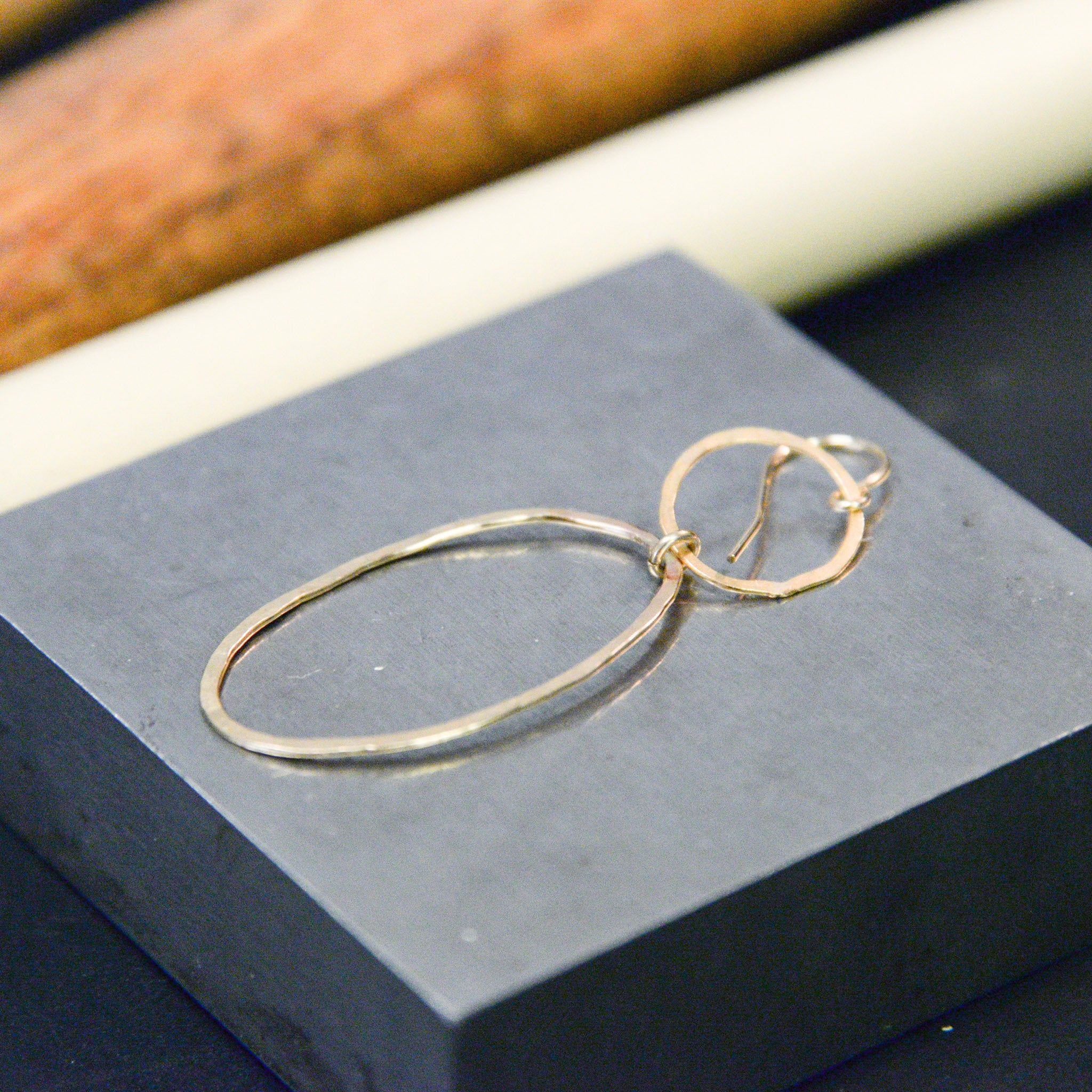 Designs Made to last
Fine Metal
Are you tired of your jewelry turning? We were too. That's why we only use Sterling Silver and 14K Gold Fill to ensure our designs will carry you through many adventures.
Hand Crafted in the southwest
In Our Studio
Jewel Ya is thoughtfully designed to serve as a building block in your jewelry wardrobe to create endless options. Mix and match metals, chains and gemstones for timeless yet on-trend layered looks for years to come.